Welcome to VirtualEcho echocardiography simulator ! Are you beginning to learn echocardiography and struggling with the basic views? Or maybe having difficulty imagining how the probe cuts through the heart to produce the view you see?
Are you learning transesophageal echocardiography (TEE) and need to practice first before you start performing on actual patients?
Are you a professor whose students always have trouble understanding echocardiography basics?
If your answer to any of these questions is yes, you've come to the right place! VirtualEcho is a program that lets you perform realistic echocardiography on a virtual patient. It's a realistic 3D simulator that lets you actually move the probe freely whichever way you want, just like real echocardiography, and see the resulting view live in front of you.
Features
Full probe motion using intuitive controls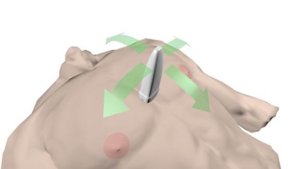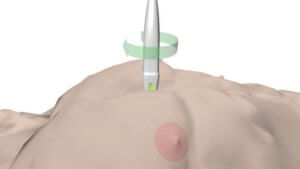 Realistic simulated echocardiography image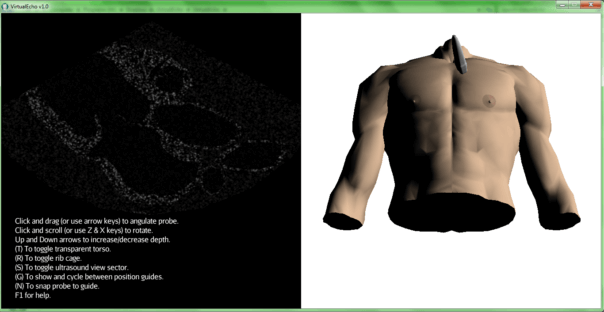 Ability to toggle transparency of torso and rib cage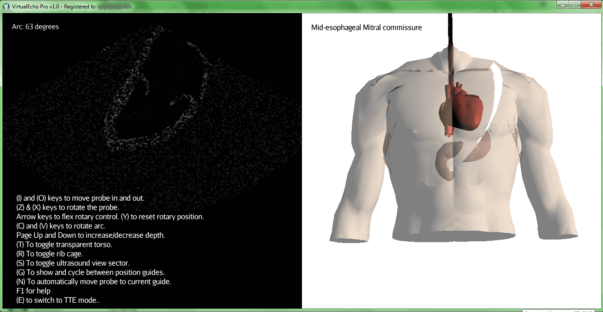 Complete control over view perspective and zoom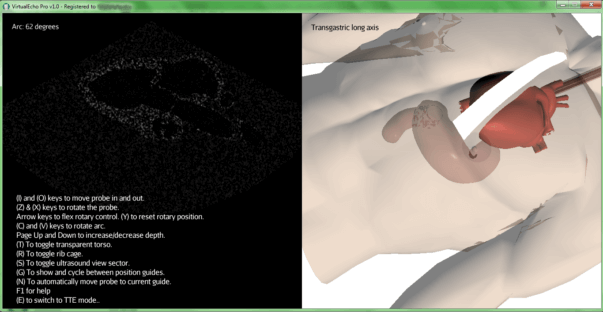 Preset guides at the standard TTE & TEE echocardiographic view positions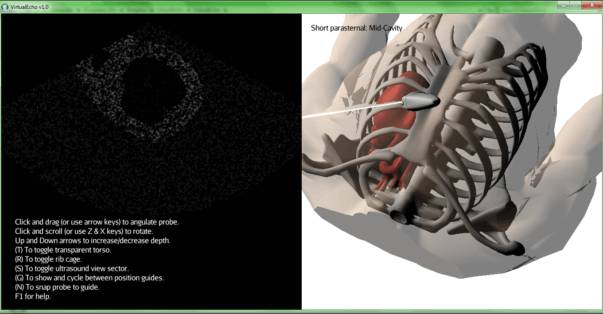 VirtualEcho has a free trial version which is a limited version of the transthoracic echocardiography simulator only, and a pro edition which also includes the transesophageal module in addition to a load of useful features outlined above. You can go ahead and download the free trial version of VirtualEcho and start performing virtual echocardiography right away! If you want more features, or transesophageal echo as well, then you can purchase VirtualEcho Pro and become a TEE expert in no time!
NEW! Now you get a 20% discount on echocardiography and sonography courses on 123sonography.com with every purchase of VirtualEcho Pro!